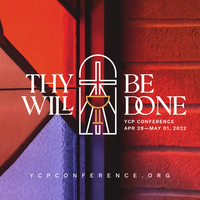 Young Catholic Professionals (YCP) welcomed 550 young professionals, priests, religious, and Catholic business leaders from all over the country for a weekend attendees are describing as invigorating, hope-filled, and transformational . This fifth annual YCP Conference, entitled "Thy Will Be Done" after the work of St. Alphonsus Liguori, challenged and inspired attendees to seek oneness and uniformity with God's Will.
The conference took place at the Hyatt Regency Frisco-Dallas, from April 29 - May 1, 2022. Friday activities began in the morning with the National Leadership Summit (NLS) for more than 100 volunteer leaders who give generously of their time to run a YCP chapter in their city. Leaders shared learnings from the last year about growing their chapter communities while the Staff presented upcoming initiatives aligned with a 3-year vision for YCP's growth. The morning ended with a stirring keynote by Catherine Hadro from EWTN Nightly News about the critical link between being a good listener and evangelizing the Catholic faith.
On Friday afternoon, nearly half of the conference attendees arrived early to participate in a pre-conference workshop called Design your Life, hosted by Dina Dwyer-Owens, acclaimed author, speaker, and franchise leader, and former CEO and Chairwoman of Neighborly. The workshop guided attendees in concretizing and designing a plan to achieve their dreams, and motivated them to seek balance in all areas of their lives.
The main conference opened Friday evening with Mass celebrated by Monsignor Eugene Morris of the Diocese of St. Louis, one of YCP's National Chaplains. Mass was followed by a welcome Happy Hour, giving attendees the chance to greet each other, network over drinks, and enjoy the mariachi band. Attendees next heard from Rob Hays, President & CEO of Ashford Hospitality Trust. Through his powerful and gripping story, Hays challenged attendees to reframe their view of suffering to see it as a vehicle for God's Will for their holiness.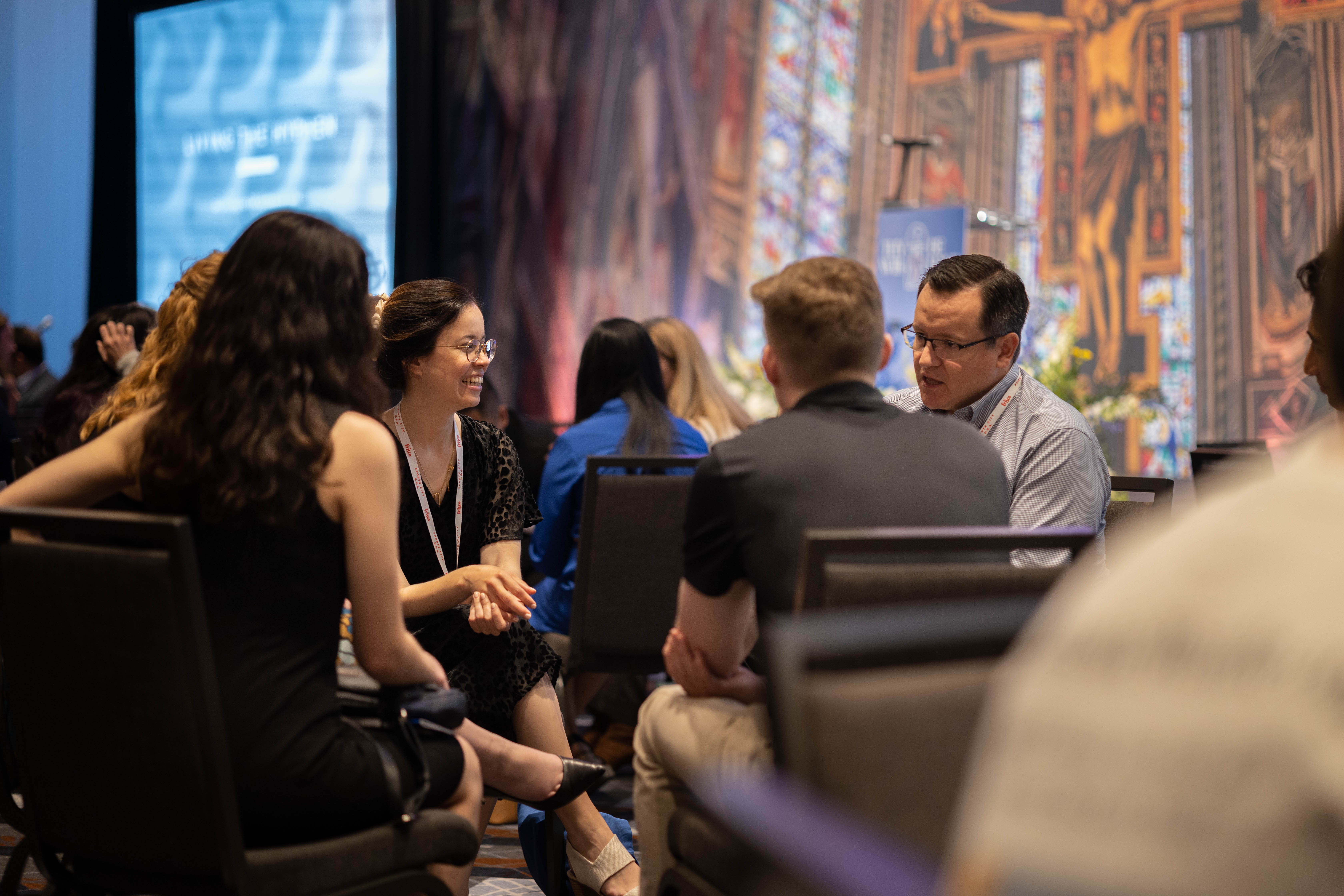 Attendees began Saturday's events with Mass celebrated by Bishop Edward J. Burns of the Diocese of Dallas, followed by a keynote session with Sr. Maris Stella Vaughan, OP, of the Dominican Sisters of St. Cecilia in Nashville. Sr. Maris Stella's talk invited attendees to pray for freedom from a false understanding of self and for a deepening of their thirst for God in order to experience full and lasting joy in Christ.
After a time of quiet Adoration, attendees spent the afternoon in breakout sessions on "The Making of a Saint". Deacon Charlie Echeverry and Montse Alvarado gave dynamic introductions to the topic, after which small groups of young professionals mentored by seasoned Catholic business leaders tackled a case study focused on applying virtue to a real-world business scenario. Later that evening, attendees arrived at the Regency Ballroom of the Hyatt dressed in their most formal attire for YCP's annual Gala dinner.
The evening's program was facilitated by Jason Deuterman, Director of Innovation Design for the OSV Institute for Catholic Innovation, and included a surprise address from Hollywood actor Matthew Marsden, along with a special edition of YCP's Refiner's Fire series featuring Jere Thompson of Ambit Energy and Jeff Schiefelbein of 5 who discussed their business experience in light of the St. Alphonsus-inspired topic "Giving Our Very Selves to God". Following dinner, attendees enjoyed live music from Extended Play and dancing to end the evening.
The final morning of the conference began with Sunday Mass celebrated by Fr. Ken Geraci of the Fathers of Mercy, followed by a final keynote from Lieutenant General Steven Kwast, President and Chief Global Officer for Genesis Systems. ​Attendees closed the weekend with a sense of hope, belonging, and a collective calling to help this organization grow in their own cities and beyond!
YCP looks forward to welcoming everyone next year for "The Little Way" Conference, inspired by the works of St. Therese of Lisieux. Details and registration are available now at ycpconference.org
About YCP:
YCP was founded in 2010 to help driven, Catholic professionals in their 20s and 30s connect with one another and grow in their Catholic faith, while also encouraging them to ​Work in Witness for Christ.​ Central to YCP's mission of engaging young Catholic leaders is the importance of connecting them with seasoned Catholic professionals. YCP currently has chapters in 28 cities across the country. The YCP National Office oversees training, development and implementation of each individual chapter. Local chapters rely on YCP National for ongoing guidance, direction and support.
---