| | | |
| --- | --- | --- |
| |   | "It is with great joy that I endorse Young Catholic Professionals (YCP) and encourage all Catholics to support this important organization.  To my brother bishops, I say please consider welcoming this group into your diocese. To Young Adult Diocesan Directors, please feel confident in welcoming YCP. And, to young workers across the country, I say get involved!  I pray this ministry will thrive throughout the country so that our Catholic faith will flourish in the world today." |
Be A Mentor
​The Executive Mentorship Program is designed to give YCP members the chance to learn from Catholic executives whose personal and professional skills have made them leaders in their chosen fields. Additional goals include:
Encourage Catholic identity in the workplace.
Develop a stronger local business community and service-oriented culture.
Assist the next generation of Catholic leaders in their career development.
Inspiration between mentors and mentees to grow in their Catholic faith.
Commitment/Expectations for Mentors:
Commit to meeting with mentee six times over the course of one year.
Assist mentee in developing spiritually and professionally.
Serve as a resource, intermediary and referral contact.
Provide insights and personal experiences on spiritual and professional matters.
Complete a short application and our team will be in touch. 
Get Started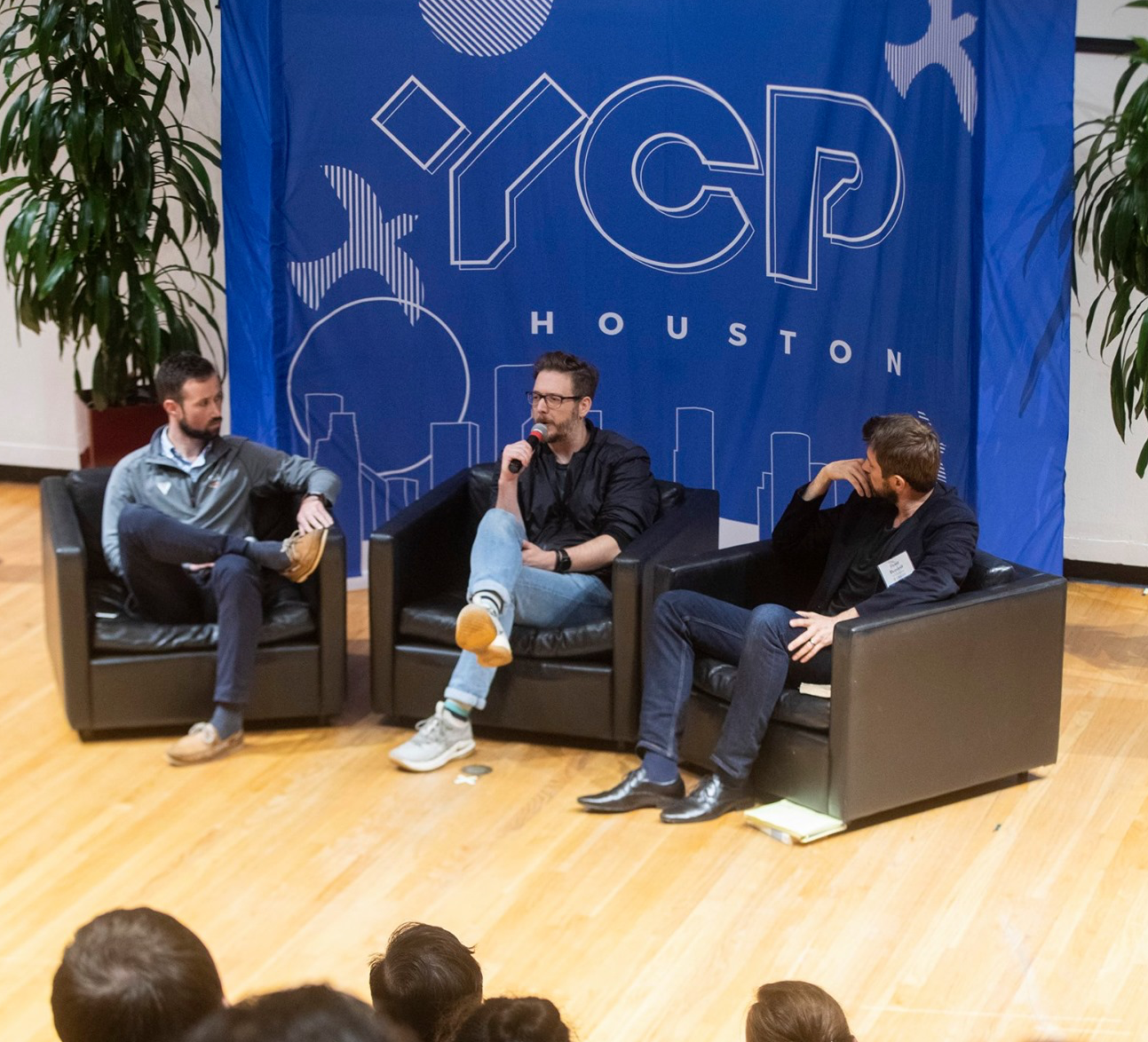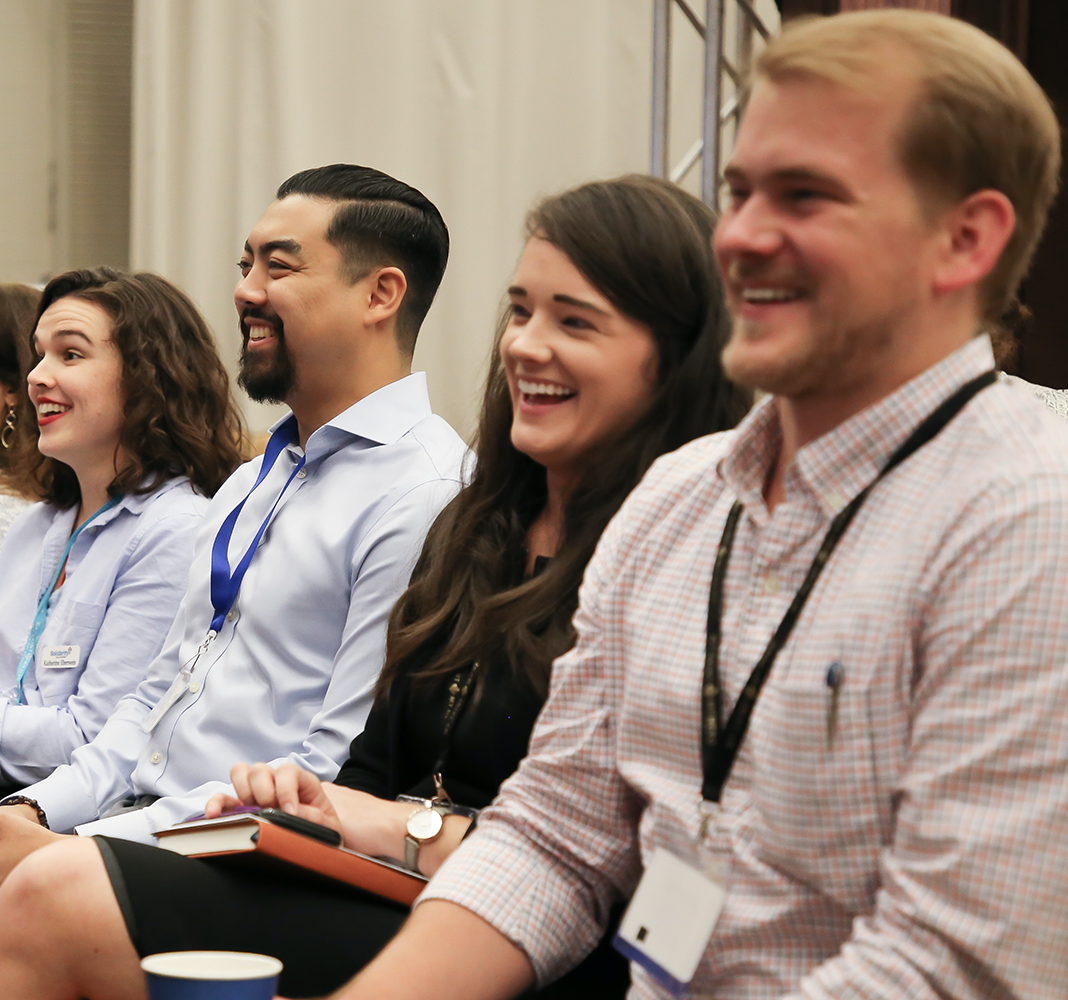 Be A Speaker
Each local chapter hosts an Executive Speaker Series event every month. We are always looking for vibrant, professional and engaging Catholic speakers. Speakers are asked to deliver a 15-20 minute talk containing the following elements:
Practical ways young Catholic professionals can live their faith in the workplace.
Professional tips on what you look for in a potential hire, as well as a candidate for promotion at your firm.
Three direct challenges for our group - something you truly hope we can accomplish as a generation of Catholics who have the tools to make a difference in the world.
Send us a message and our team will be in touch. 
Get In Touch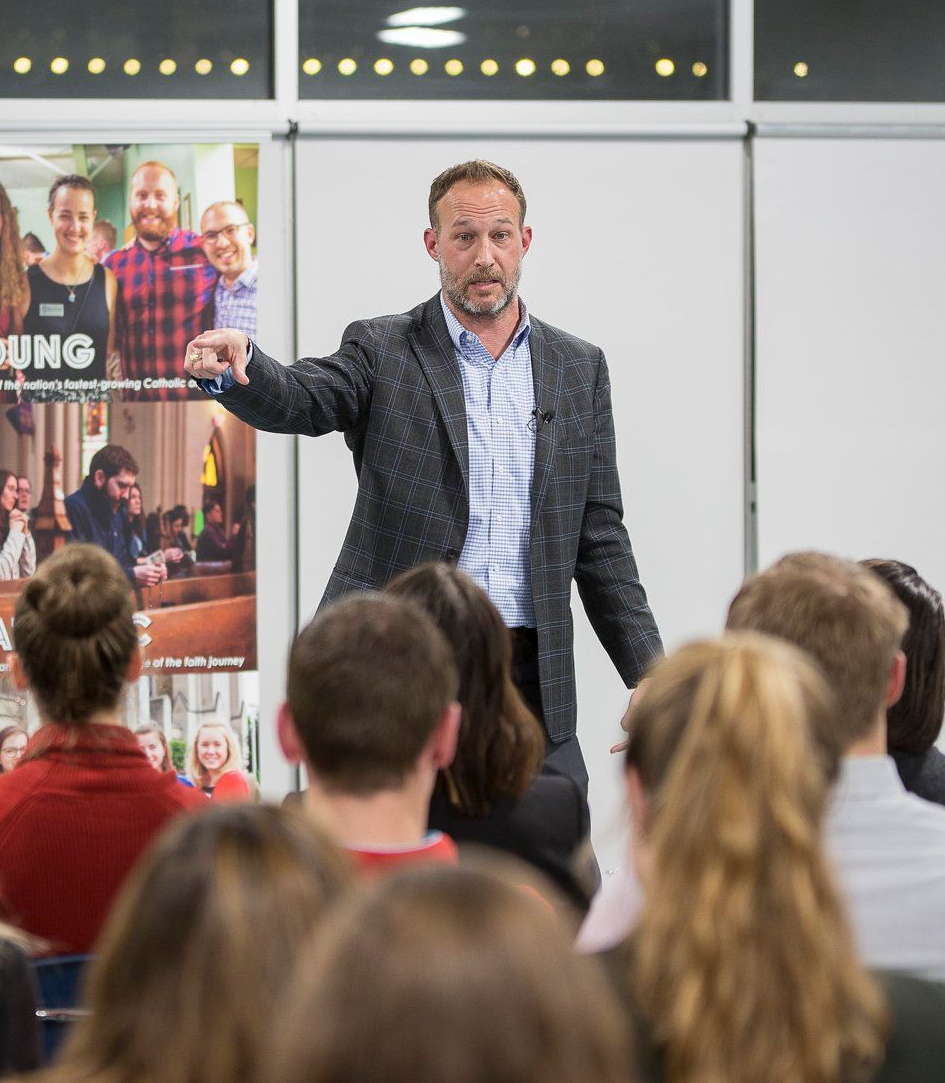 Partner with YCP
YCP is in a unique position to keep young Catholics engaged in their faith and re-ignite the faith in those whose flame has diminished. We currently have engagement with over 25,000 young adults every year and with plans of reaching more than a million by 2024.
Your partnership helps YCP reach young professionals where they are in their faith journey within a Catholic professional structure to get young people more involved in their faith and to take ownership in it.
Organizations and Businesses who choose to partner with YCP will be featured at both a national and local level through various streams of communication, depending on the level of partnership.
Please consider partnering with YCP and help us grow the living Church by Working in Witness for Christ. 
Partner with YCP
Young Catholic Professionals is an organization rooted in Catholic Church teaching. Constituents who speak on behalf of YCP are asked to uphold that commitment to Church doctrine at all times by signing YCP's Faithfulness to Church Teachings document. If you feel qualified and called to speak at one
of our local chapter events, please send us an email sharing your information and expressing your interest and we'll get back to you shortly.